Put Your Money Where the Miracles Are!
This year DQ is celebrating Miracle Treat Day with even more magic.
On Thursday August 14th, 2014, $1 or more from every Blizzard Treat purchased at participating DQ stores will be donated to CHEO to help children in need.
Together we can provide hope and healing to sick and injured children in your community.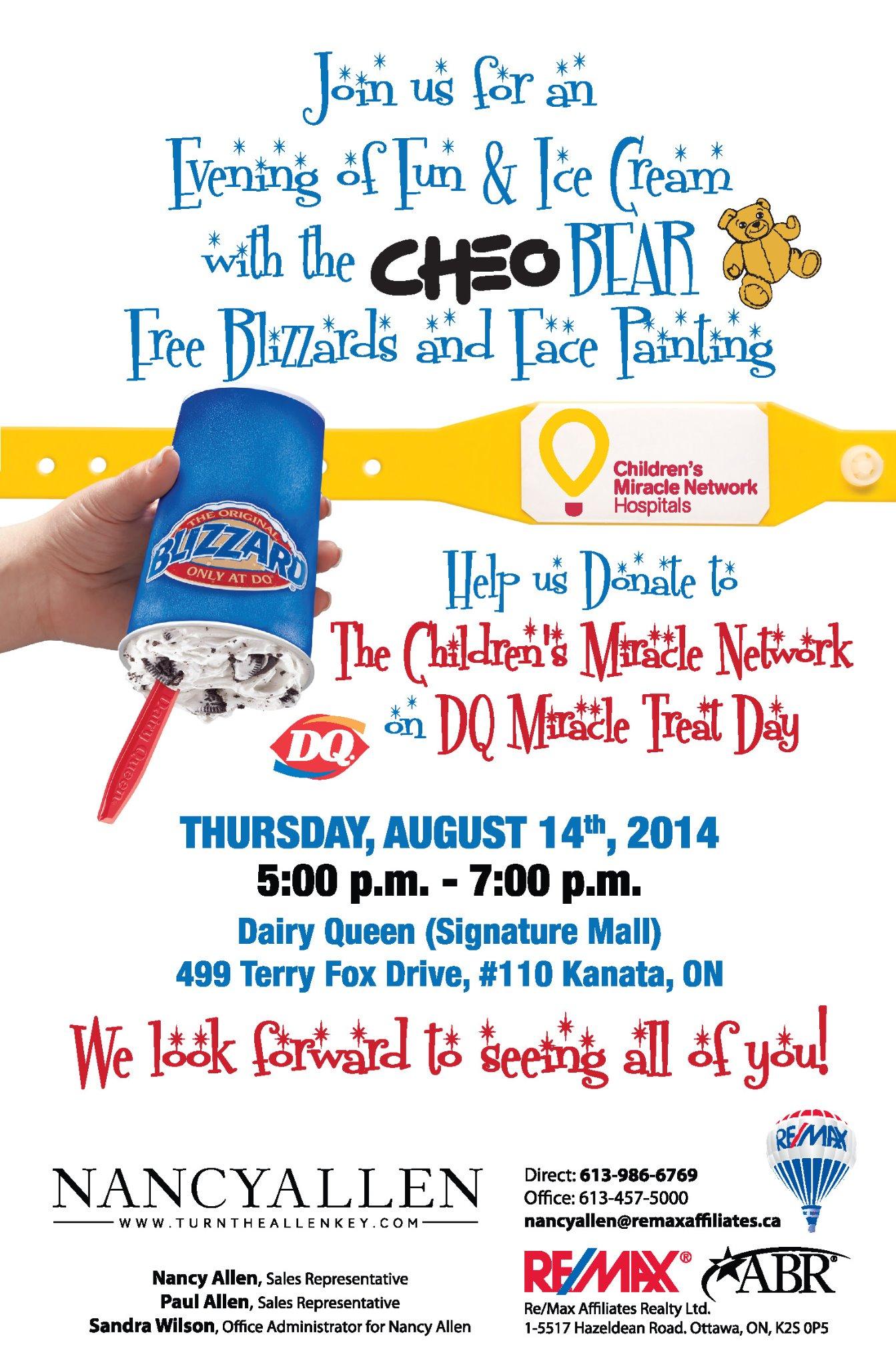 See your local DQ for more details